Fookebox is a jukebox-style web-frontend to MPD.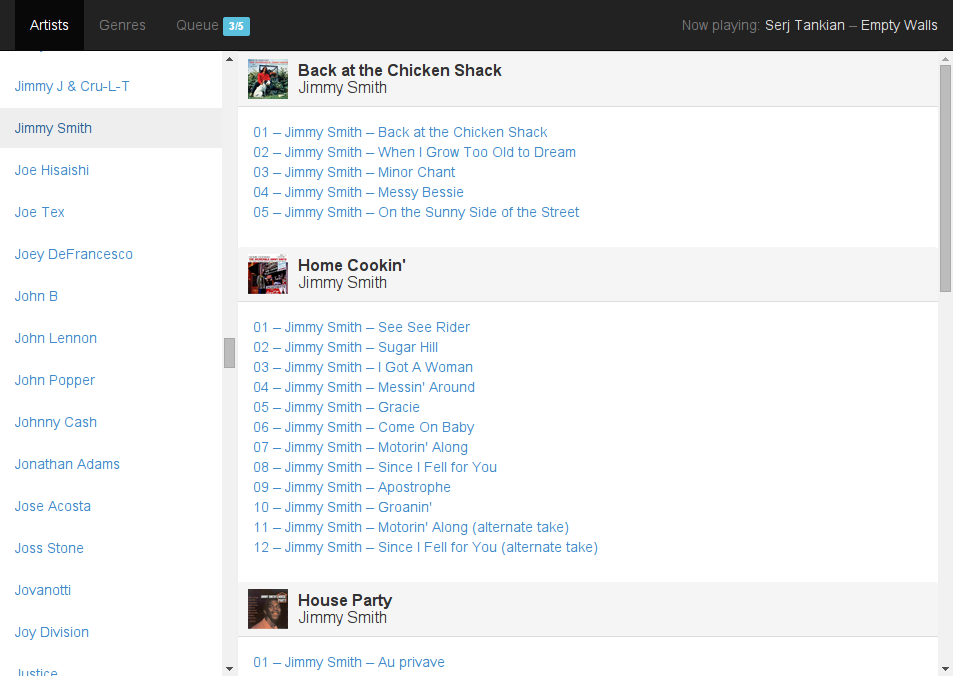 Download and installation
You may want to verify the signature or have a look at the release notes. If you are interested in versions other than the current release, you can check the list of all releases.
Features
Browse your music library by artist or genre
Add songs to the play list (obviously)
Limit the queue size
Add whole albums to the play list
Remove songs from the play list
Search for artists/albums/titles/files
Control MPD
Documentation
You can find fookebox's setup instructions and configuration details in the documentation on git.