Fookebox is a jukebox-style web-frontend to MPD. It offers the following features:
Browse your music library by artist or genre
Add songs to the play list (obviously)
Limit the queue size
Add whole albums to the play list
Remove songs from the play list
Search for artists/albums/titles/files
Control MPD
Download
Screenshot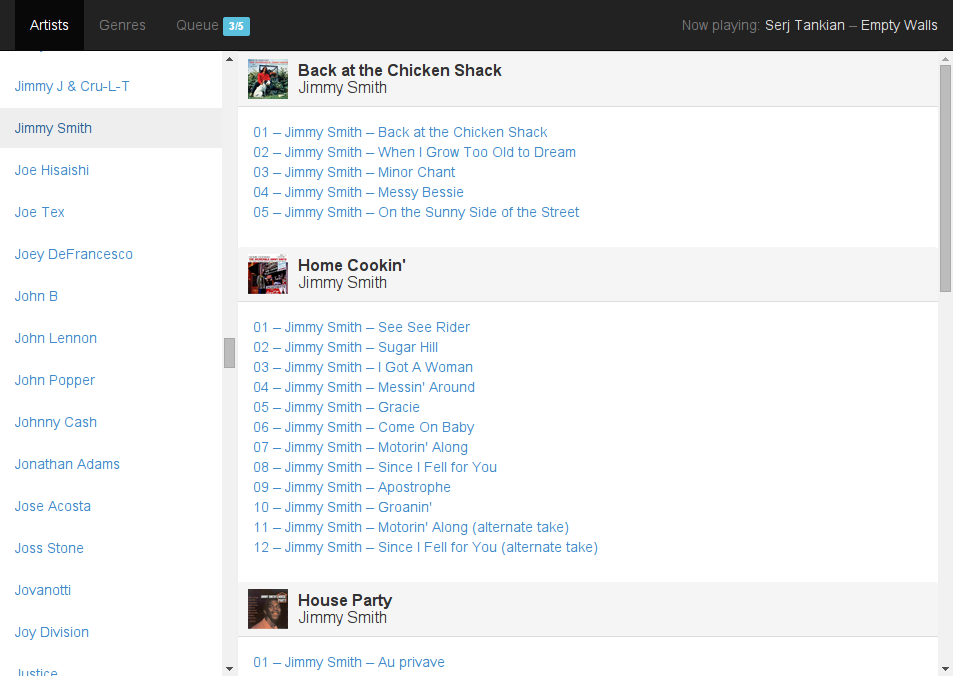 Documentation
You can find fookebox's setup instructions and configuration details in the documentation on git.
Bugs
Use bugs.ott.net to report bugs in fookebox.
License
This program is free software; you can redistribute it and/or modify it under the terms of the GNU General Public License as published by the Free Software Foundation; either version 3 of the License, or (at your option) any later version.
This package is distributed in the hope that it will be useful, but WITHOUT ANY WARRANTY; without even the implied warranty of MERCHANTABILITY or FITNESS FOR A PARTICULAR PURPOSE. See the GNU General Public License for more details.
For more information on this, and how to apply and follow the GNU GPL, see https://www.gnu.org/licenses/gpl.html.
External links